The perfect mix of work & vacation!
You want to escape the miserable weather and move your office to Tenerife for a week? You are attracted to working independent of location and want to experience Tenerife in a very special way? Then come to the Sunny Workation on the island of eternal spring!
During the day you work on your projects – afterwards you can enjoy the advantages of the island – surfing, hiking, climbing, diving, snorkelling or just relaxing on the beach.
You could do your job from anywhere – why don't you?
No matter if you are a freelancer, entrepreneur or employee – you work digitally and could actually do your job – at least for one week – from anywhere? Then just give it a try! We take care of all the infrastructure – from airport pickup to accommodation, your workplace, good food and a great community!
During the day, you'll work on your laptop in an inspiring environment next to like-minded people in a large villa with sea views and a garden. You decide your working hours individually.
After work you charge your battery with beautiful things: Whether surfing, hiking, climbing, yoga on the beach, chilling or sightseeing. Experience for yourself how varied your evening on the sunny island can be!
Inspiration
Relocating your office to Tenerife for a week gives you creative impulses and completely new ways of thinking.
Productivity
In an inspiring, quiet working environment you work focused on your projects. The week gives your productivity a powerful push.
Self development
The focus is on your personal development: at the "Remote Work" conference, the exchange with like-minded people and the discovery of a new working style. 
Experience Tenerife with us
Tenerife is the most varied island of the Canary Islands and has a lot to offer: Mountains, beaches, forests, gorges and waves. After work you can jump into the sea, get some sun, go climbing, hiking, surfing and much more. We will show you the most beautiful corners of the sunny island.  
For whom is the Workation suitable for?
Coworkers, entrepreneurs, freelancers, employees & teams – the Workation is aimed at those who work digitally and want to test the location-independent working style or are already practicing it. If Tenerife attracts you as an emigration country, the Workation is especially recommendable for you.
Remote Work Beginners

You work digitally and want to work completely or partially remotely? We'll show you how it works!
Community Seekers

Would you like to benefit from the knowledge of experienced remote workers and meet inspiring people? Become part of our community!
Interested in Tenerife
Do you dream of living and working on the sunny island and want to test how it really feels? Find out with us!
During the day you focus on your work, then we enjoy and discover the island together.
Your daily routine is flexible: your individual work rhythm has priority. You organize your working day as you like. In the afternoon you can take part in a programme we have created for you. We adapt the after-work activities to the wishes of the group.
A varied power breakfast awaits you every morning. At lunchtime we optionally offer a freshly prepared lunch. Two evening meals are included – on the other evenings we go out together or cook together.
Airport pick-up &
Welcome dinner
During a delicious Spanish dinner in the garden of the villa you will get to know us and the other participants.
In the afternoon we drive to the beach where you can snorkel and swim. In the evening we invite you for a sound meditation.
"Remote Work Conference
incl. tapas buffet
We start the day with an outdoor Yoga class before the power breakfast. In the evening the remote work conference is waiting for you.
After the working day we discover together La Orotava – the most Spanish city of Tenerife.
Creative Workshop & Exchange
We start the day with Yoga and after work you can join a small hike. In the evening Designer Gizane gives a creativity workshop.
After work we drive to the most beautiful beach of the island. In the evening we meet the digital community in Puerto de la Cruz.
Hiking in the Anaga Mountains or beach day
On your day off you have the choice between a varied hike or a beach day.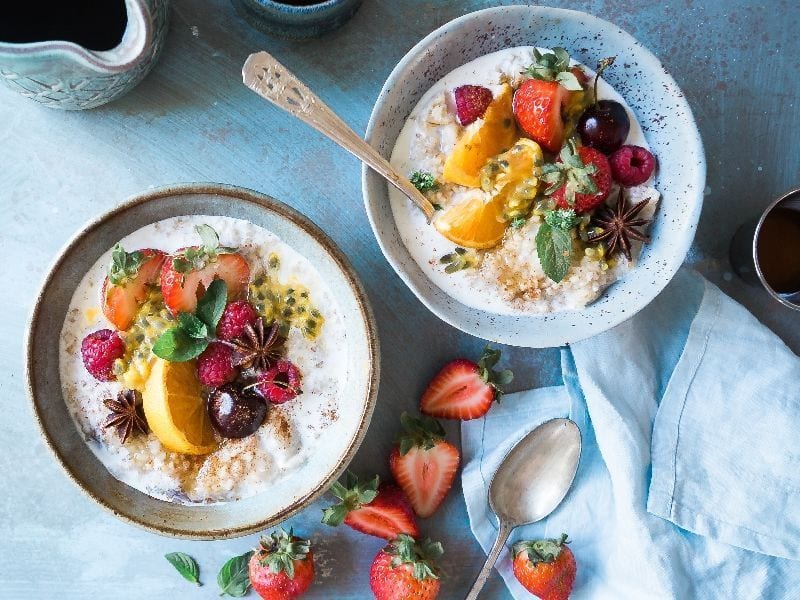 Farewell Breakfast & Airport Transfer
On the departure day we have a last power breakfast together before the shuttle takes you back to the airport.
The Remote Work Conference
At the "Remote Work" conference on the third evening you will receive valuable input from five different speakers. You will learn which SEO hacks will make your business successful, how to generate a passive income through YouTube and how to make your time in your home or office more efficient.
Can you imagine a life in the Canary Islands? Remote workers living in Tenerife share their experiences and give valuable tips about emigration and location-independent working. With Spanish tapas and wine you can talk to the speakers and other guests.
How to grow and monetize your YouTube business
What makes Tenerife so special?
SEO as the basis of a successful online business
You just want to join the Remote Work Conference? This is also possible! For 29€ per person incl. Tapas-Buffet & wine you can attend the Remote Work Conference on 26.11.19 from 18:00 in La Orotava.
The villa with sea view and garden
During the Workation in Tenerife you will live and work with a maximum of 8 like-minded people in a large villa near La Orotava. In the two-storey house there is enough space to retreat. You have comfortable indoor and outdoor workplaces at your disposal. Chill corners in the garden invite you to relax and exchange ideas. The rooms are comfortable and spacious, most of which have their own bathroom.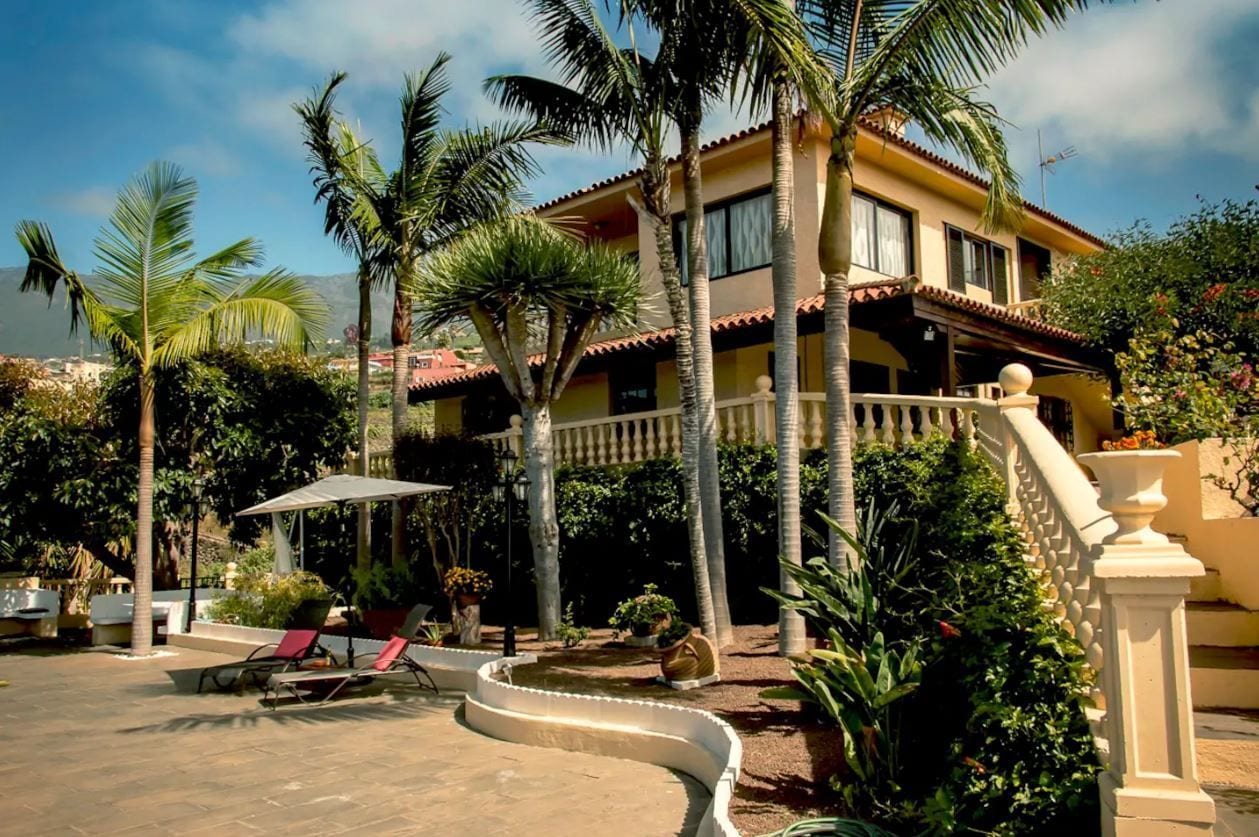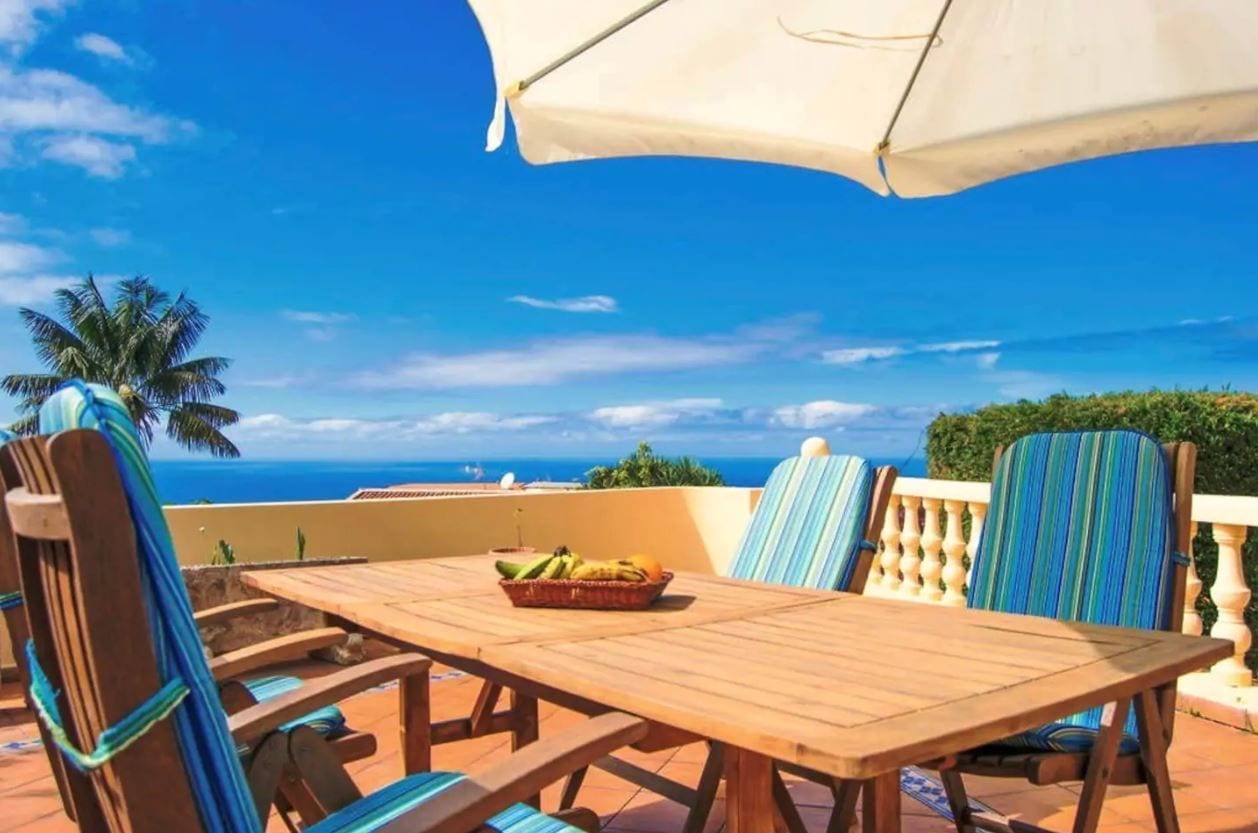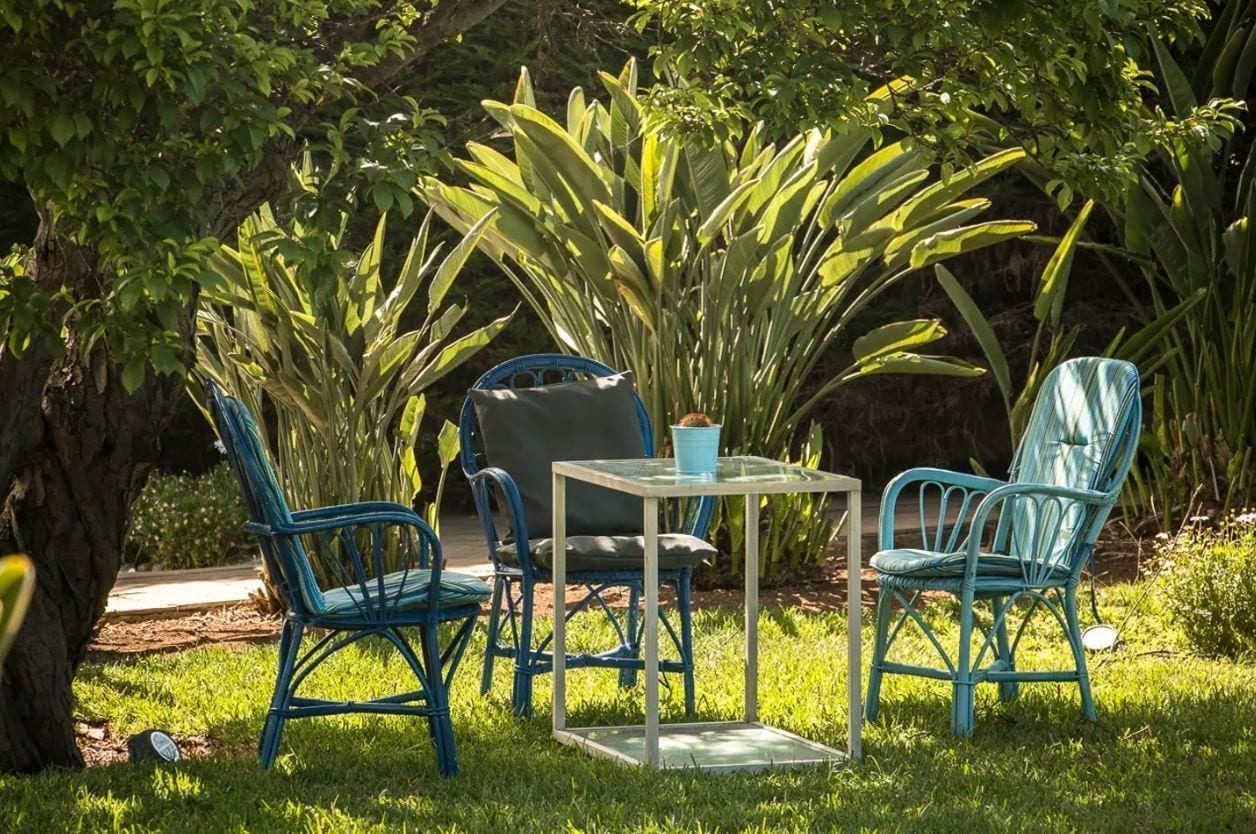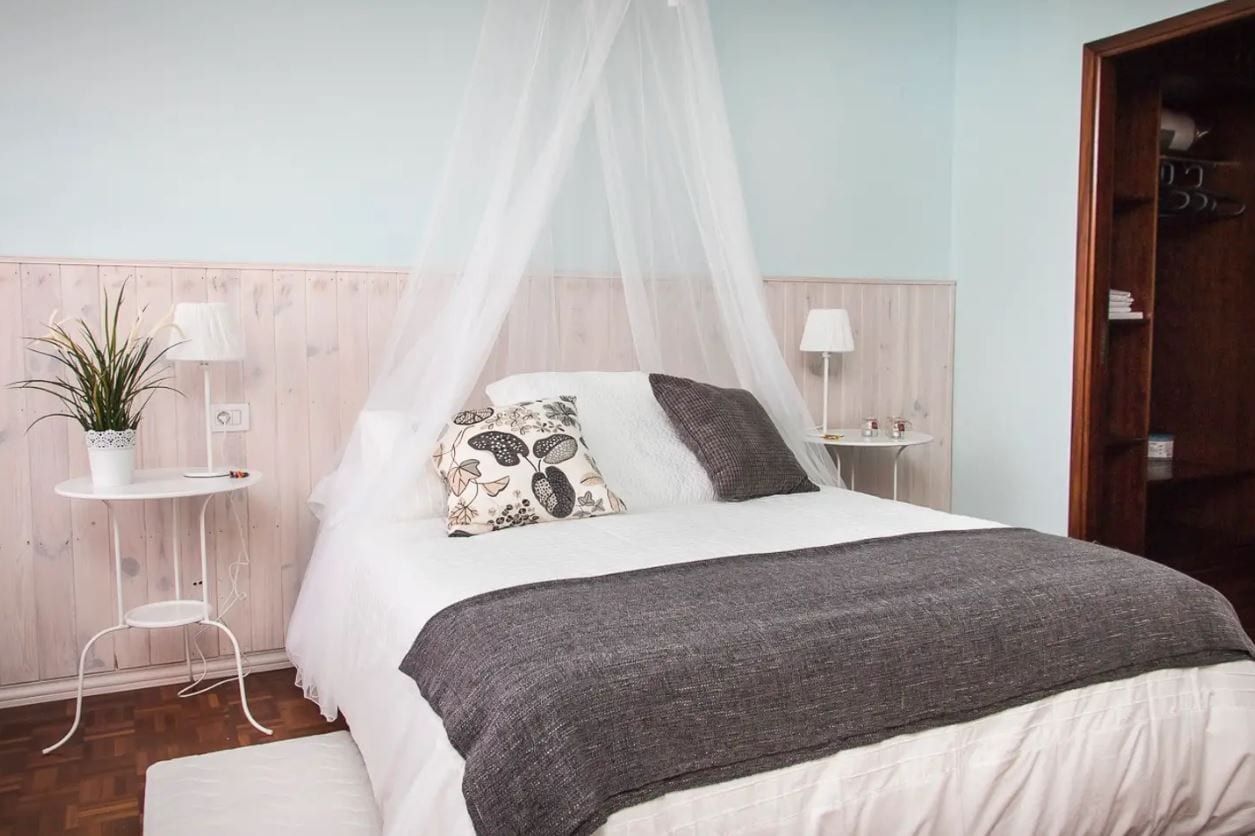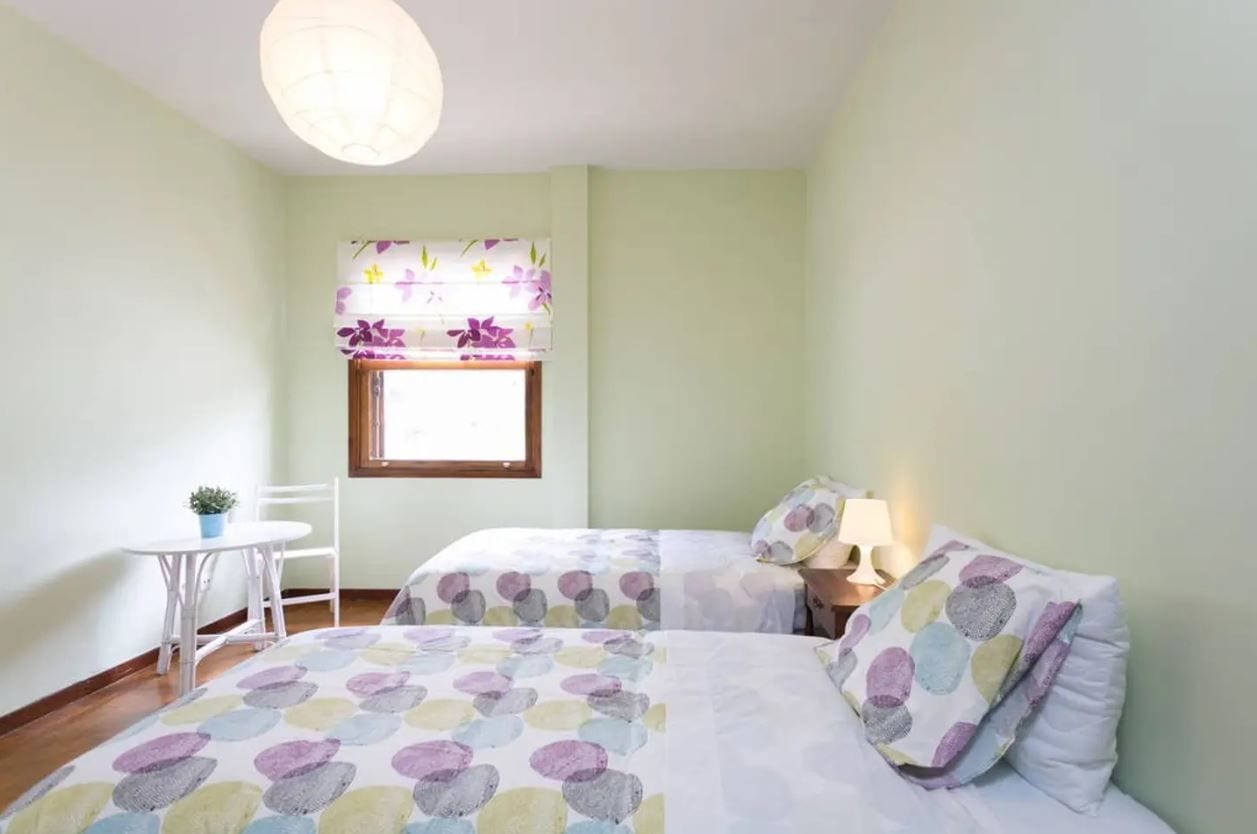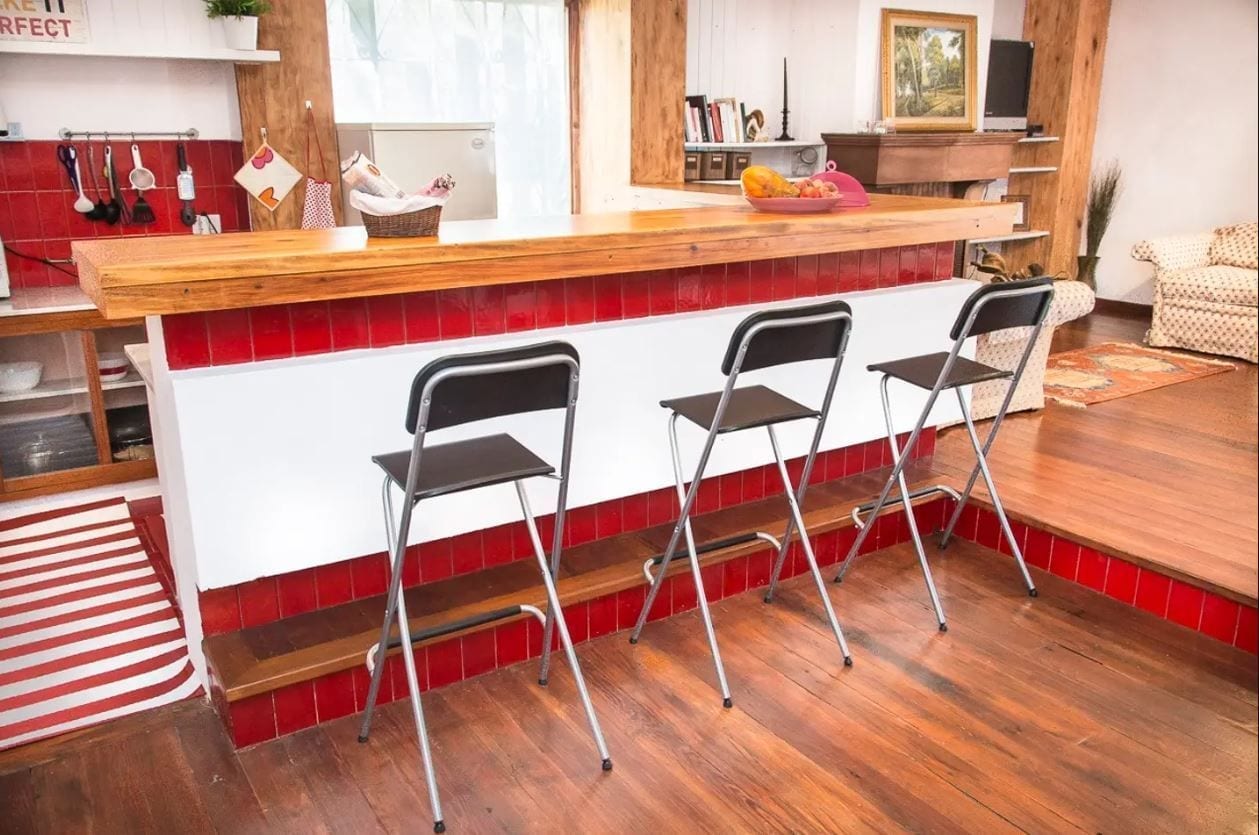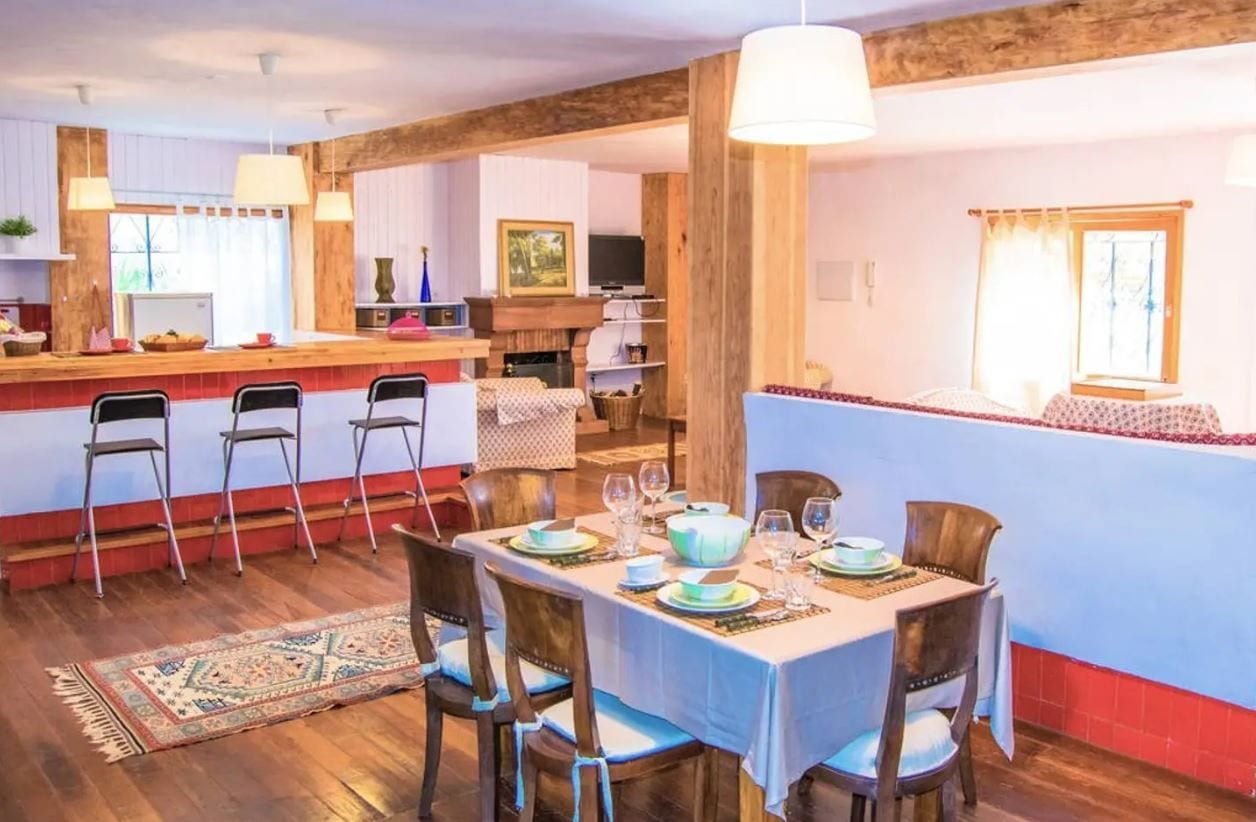 Which services are included?
✔ Overnight stay in single or multi-bedded room
✔ Workstation with fast Internet (fiber optic Internet)
✔ Daily Power Breakfast, coffee, tea & water
✔ Yoga in the morning
✔ Welcome dinner
✔ Tapas & Wine Night
✔ "Remote Work" Conference
✔ Airport Pick-up & Shuttle throughout the week
✔ Evening program with beach visits, snorkeling, swimming, sightseeing, open air cinema, hiking & more
Optionally bookable at reduced prices for Workation participants:
♢ Daily local lunch (5 meals for a lump sum of 60€)
♢ Surf course or Surfboard rental
♢  Mountain bike tour
♢ Paragliding
♢ SUP (Stand Up Paddling)
♢ Diving
Important note: Flights and insurance are not included in the price. You have to take care of your own flights. Ryanair flies very cheap to Tenerife.
Get your exclusive early bird discount now! Only until 15.11.19 you get the workation for 699€ instead of 990€ in a spacious shared room or 849€ instead of 1190€ in a single room.
What do others say about the Workation?
Max
Digital Consultant
"Despite my permanent position, I was able to participate in the workation – I quickly convinced my boss and didn't have to take a vacation, but had a normal 40-hour week. After a stressful working day surfing or chilling on the beach with the group was absolutely brilliant. The organizers Eva and Ivan planned the work with so much attention to detail and created a great after-work program."
Elisabeth
Virtual Assistant & Marketing Management
"Workation changed my life. Before I worked much too much – because there are almost no Co-Working places in Austria, outside the regional customer meetings, mostly alone in the HomeOffice, without breaks and without enough exercise. The work was different: Pilates in the morning, the work surrounded by like-minded people, the lunches and after-hours were wonderful. I learned productivity techniques to optimize my daily work and to have more free time. Since then I have been enjoying life more, working more consciously and efficiently."
Alex
Virtual Assistant & Marketing Management
"Away from the grey Germany, experiencing new things and exchanging ideas with other freelancers – these were my motives for participating in the Workation. My expectations were exceeded: The group worked really well, I got to know very nice people, expanded my network and got to know and love Tenerife in a very special way. The work was incredibly informative and inspiring – I can recommend it to any freelancer."
Frequently Asked Questions
You still have questions about Workation? Our FAQ list gives you answers. 
Why is Tenerife the perfect place for your work?
Tenerife, the most diversified island of the Canary Islands, is the right island for you if you are looking for sun, sea and a Spanish happy atmosphere, but do not want to do without a good infrastructure. Summer temperatures of around 25 degrees Celsius prevail all year round. Perfect if you want to move your office to the sunny island during the cold season?
What advantages does the Workation offer me?
You don't have to worry about anything: From the airport pick-up, to accommodation, breakfast, your workplace and a cool after-work program – everything is organized for you. Enjoy a first-class infrastructure and working and sharing with like-minded people. Profit from the know-how of others and the experience of the speakers at the "Remote Work" conference. Ivan as a local shows you the island from an authentic and special side, Eva as an emigrant and remote worker knows exactly what you need for a productive workation.
Do I have a retreat?
The two-storey villa with large garden offers enough space for 8 participants. We deliberately keep the size of the group small so that we don't have to get on top of each other, but everyone has enough room to retreat.
What do the workplaces look like?
We offer comfortable workplaces in the villa as well as in the garden. The Internet is very fast and absolutely reliable. The workstations are available to you at all times – so you can organise your working day very flexibly.
Do I have to take a holiday to participate in the work?
No, because the concept is that you have your normal working day. Did you know that Tenerife is one hour ahead of German time? If you quit work at 4 p.m., it's already 5 p.m. in Germany. This leaves enough time to enjoy the island's advantages after work. The evening program is tailored to the wishes of the participants. Furthermore there is always the possibility to leave the villa earlier (around 14/15 o'clock) or later (17/18 o'clock) and explore the island together.
I am rather introverted, is the workation still something for me?
Everyone gives away as much of themselves as they want. During the week the participants get to know each other better and better, share experiences, knowledge and their problems like success stories. The exchange is incredibly valuable – and everyone can do it as they wish.
Who's behind Sunny Workation?
Eva and Ivan are the founders of Sunny Workation. The two remote workers accompany the entire workation and are your local contacts. 
Eva, Remote Social Media Manager
For two and a half years Eva has been living and working on the island of eternal spring. She is still employed by a German company, but does her job as social media manager remotely from Tenerife. Besides she shares her experiences about emigrating in her blog AufderSonnenseite, teaches yoga and loves kitesurfing, hiking and climbing.
As a remote worker, Eva knows what is important when working from any location. During the Workation she is your contact person and shares her knowledge of life and work in Tenerife.
Iván, freelancer and local
Iván was born in Tenerife. Since 2018 he has quit his job as IT manager to work in an international company in Cologne and learn German. But his love for Tenerife pulled him back to the island. Now he works independently, creates websites and advises companies in the field of online marketing.
The location-independent working style gives him the freedom to work from wherever he wants – sometimes even from his camper van. As a local he knows the secret corners of Tenerife and gives you authentic insights into the culture.
Your booking request for the next Workation
You want to have one of the exclusive places at the next workation from 24.11. – 01.12.2019 in Tenerife? Then write us via this contact form! There is no direct booking possibility, because we want to make sure that all participants fit well together. As soon as you have sent us a booking request, we will contact you.